Celtic FC Elite Player Programme APRIL 2020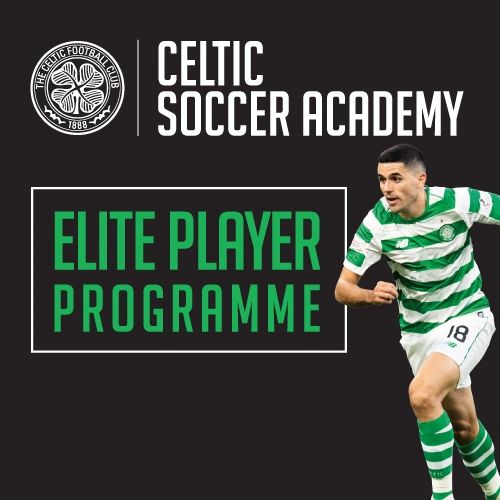 Celtic FC Elite Player Programme APRIL 2020
Celtic FC ELITE PLAYER PROGRAMME - APRIL 2020 at Caulfield Park, Melbourne
3 FULL DAYS - 1st, 2nd, 3rd April 2020 
Over 25 hours for $600
Celtic FC coaches will deliver their famous ELITE PLAYER PROGRAMME (EPP) in April 2020 at Caulfield Park, Melbourne.
The Celtic FC 

ELITE PLAYER PROGRAMME (EPP) 

is designed for

boys and girls 10 to 16

 (

Players born 2004 to 2010

) 

playing at NPL or WNPL clubs, or a high standard.
The programme is fully staffed by 3 Celtic FC coaches and consists of coaching session, classroom activities, presentations, video analysis, individual feedback, small sided and full sided games and much more - it is designed to challenge every player. 
The Celtic FC coaching staff will select a player, who meet the standards, to spend a week-long visit to train with Celtic's Academy in Glasgow, Scotland.  Flights, accommodation, ground transport, breakfast and dinner as well as the opportunity to attend a Celtic FC match all included, as well as daily coaching from Celtic's outstanding coaching team.
Academy Details:
5 star structured academy sessions

3 FULL days of elite coaching from Celtic FC coaches

Skill testing and development
Sessions Times:
9am to 6pm Wednesday, Thursday and Friday
Dates:
3 Full Day program - 
Wednesday, Thursday and Friday - 1st, 2nd and 3rd 
April 2020
Venue:
Cost:
3 Full Day program (over 25 hours) $600


Players to bring, where possible, the following to all sessions: a hat or cap, sunscreen, runners and/or soccer boots, shin guards, change of clothes, water bottle, water proof jacket and healthy snacks (optional).  Due to high incidence of allergies, please refrain from including nuts or nut related products in snacks.
Please ensure you also complete the PARENTAL CONSENT FORM to ensure all emergence information is provided.
Now you are registering, share with a friend by clicking your social media preference


Secure your place with Deposit of $100. No refund on deposits. No refunds if unable to attend unless 21 days notice provided.