Sporting Schools is a $160 million Australian Government initiative designed to help schools increase children's participation in sport and to connect children with community sport.
Sporting Schools, which is delivered through the Australian Sports Commission (AIS), is based on the Playing For Life philosophy with the aim of providing programs so that Primary School children have fun, get active, learn skills (not drills) and through a positive sporting experience, develop a lifelong interest in sport.
The Australian Sports Commission has partnered with Football Federation Australia (FFA) to coordinate sporting providers and coaches to deliver sport before, during and after school.
The FFA has endorsed A-League clubs to deliver and govern the quality of the program across Australia. The program brings accredited and professional football coaching directly to primary schools providing fun coaching sessions for children and to develop their lifelong love of sport.
As part of this program,
Melbourne City FC
have engaged Impact Soccer to deliver fun and rewarding coaching sessions across Victoria. As a coaching provider for Melbourne City FC, Impact Soccer's professional coaches are both qualified and experienced in coaching primary school children.
Impact Soccer is now the leading football coaching provider in Victoria
.
Impact Soccer delivered to over 15,000 students in over 140 primary schools all across Victoria. Our passionate and experienced coaches provide outstanding coaching to young Australians through this program and help set them up for a successful soccer future.
We deliver all over Victoria - last year our coaching team delivered to schools in Panmure, Hastings, Werribee, Upwey and all over Melbourne. Our dedicated team are the reason Impact Soccer is the leading soccer coaching provider in Victoria.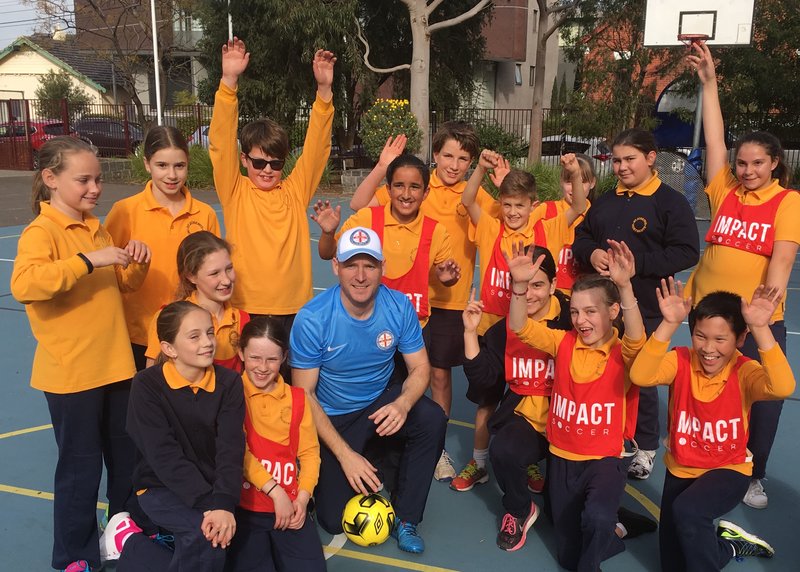 Contact us to find out how your school can benefit from professional and dedicated soccer coaching - info@impactsoccer.com.au
Applications for Term 1, 2018 - Grants Close 1st Dec 2017!!!
Sporting School funding is now available for all Primary Schools in Australia. A simple application process ensures schools only have to apply for the grant through Sporting Schools. Once granted, equipment is provided and all administration aspects of the program are managed by Impact Soccer.